Mishawaka Wrestling Wall of Fame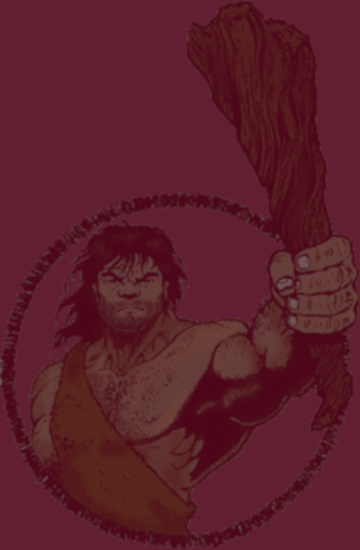 CLUB WRESTLING
Whether your young athlete is just entering wrestling for the first time or is a veteran of the sport for several years, the Mishawaka Wrestling Club is the place to be. From their first take down, or learning referee's position, all the way until qualifying for state their senior year of high school, we've worked hard to create an environment where athletes can learn, thrive, and be a part of our Wrestling Family!
We frequently have club wrestlers winning or placing at local, regional, state, and yes, even national tournaments! But our program isn't isolated to elite wrestlers. Every top performer has to start somewhere, and we take pride in the development of skills and growth in potential for our wrestlers. Ask coaches at the highest levels – drilling on fundamentals and perfecting the basic skills is important from beginner to expert.
All Mishawaka Wrestling Club practices take place at our new facility at 4614 S Burnett Dr, South Bend, IN 46614. Our club season and coinciding practices typically begins around Thanksgiving each year and extends through mid March for the ISWA Folkstyle State Tournament. Freestyle and Greco Roman seasons pick-up from their and go to the ISWA State Freestyle/Greco State Tournament in early May.
Practice and competition schedules will be posted to our Events & Schedule Page. However, as a general rule, practices will be twice a week in the evenings. Tournaments will be held in several locations throughout the state and in Southwest Michigan on designated weekends. Wrestlers are welcome and encouraged to attend, but are not required. Coaches will be present at designated tournaments.
Please register your wrestler now, and don't forget the required USA Wrestling Card. Once a member of the Mishawaka Wrestling Club, your youth wrestler will learn the skills necessary to develop into a successful practitioner of the sport, but also about the importance of hard work, discipline, focus, and a positive attitude. Joining the club will allow your children to have fun learning these valuable life skills while they get ahead of their future competition.
HIGH SCHOOL
Over 12,000 people go to watch the Individual Indiana Wrestling State Finals every year. The Mishawaka High School wrestling program has had wrestlers qualify for over 30 consecutive years. Mishawaka Wrestling has produced 12 IHSAA Individual State Champions, reaching the top of the podium at the State Final a total of 18 times. These athletes have gone on to compete at all levels of collegiate wrestling and coaching.
As a team, Mishawaka has earned 27 NIC Championships, 24 Sectional Championships, 23 Regional Championships, 11 Semi-State Championships, 2 State Team Runners-Up, and 3 Team State Championships. The Mishawaka Wrestling program is so influential, at just the 2018-2019 IHSAA State Tournament, some 12 coaches for teams represented in the finals had spent time as an athlete, coach, or assistant coach in Mishawaka. We have had an awesome team because we train our individual wrestlers to be champions. Let us make you a champion while your future opponents rest!
Join our club and get trained by the coaches and wrestlers of one of the most dominating teams in the state. Our coaching staff consists of individual State Champions, State Placers, and State Qualifiers, as well as members of Mishawaka Cavemen Wrestling teams which won IHSAA Team State Championships! Several of our coaches have wrestled in and/or coached at the college level, and our program continues to churn out hammers who are committing to wrestle at the collegiate level each year!
JUNIOR HIGH
The John Young Jaguars is recognized as one of the top Junior High wrestling programs around the entire state. Our John Young Middle School team has several Big 11 team championships, numerous undefeated wrestlers each season, and consistently places at or near the top for at Team State every year. Once you consider that most of the teams competing at Middle School Team State are actually academy teams and not representing a single school like ours, it puts it into even clearer perspective of how dominant our program is!
A little confusion seems to happen every year around who can participate in junior high/middle school wrestling. John Young Middle School consists of just 7th and 8th grade students. Although 6th grade students within School City of Mishawaka attend elementary schools, they can participate in middle school wrestling with the John Young team. Since most school districts in the state group grades 6-8 together in junior high, and that is what is recognized by IHSAA as a statewide standard, our 6th grade students get to practice and compete at that level.
Come join our powerhouse Junior High Wrestling Program! You can participate in 4 sports annually in middle school, so wrestling doesn't interfere with basketball. Discover a love for this sport, build a strong skill set, and prepare for the future as a Mishawaka Caveman Wrestler! We encourage our student athletes to be well-rounded and to participate in other sports, but there is always Club Wrestling and Open Mat opportunities during the middle school wrestling off season!
ELEMENTARY
Elementary Wrestling runs from mid-October through the end of November each year. It is run by the SCM Athletic Department in cooperation with the PTA. The youth wrestlers who participate in this program receive coaching from current and past Club, Middle School, and High School coaches or assistant coaches, as well as Mishawaka Wrestling alumni. Practices are typically Monday-Thursday in the evenings except when school is on Fall Break or when wrestling meets are scheduled through the week. The Elementary Wrestling season culminates in a Championship Tournament.
The School City of Mishawaka Elementary Wrestling program is unique. It may not be the only such elementary wrestling program in the state, but it is one of very few. What really sets this program apart, though, is its early entry point into the sport and low expense. No other school-sanctioned sport begins as early as Mishawaka Elementary Wrestling, as students can participate as early as 1st Grade. While some parents may choose to or prefer to invest in wrestling shoes, mouth guards, and headgear – no such investment is required. A modest participation fee which includes practices, competitions, and a shirt is all that is necessary.
While the Mishawaka Wrestling Club does not have direct involvement in the planning and execution of the Elementary Wrestling program, many of our coaches, volunteers, and parents are involved with ensuring the Elementary Wrestling season is successful. Additionally, many of the participants in the School City of Mishawaka Elementary Wrestling program continue on into our Club program and compete in Team Dual and/or Individual tournaments representing Mishawaka Wrestling as a whole throughout the state!

FUTURE CAVEMEN CAMP
What better opportunity to get some summer training in for your K-6th Grade wrestlers? Our High School and Club Coaches join forces with our High School wrestlers to put on a valuable and productive 1-week camp to keep your wrestler's skills sharp!
REGIONAL TRAINING CENTER
Join some of the top middle school and high school wrestlers from around the region as they travel to MHS to train once a week immediately following the high school state tournament! This program is run in cooperation with the ISWA and Mishawaka serves as one RTC site out of a network of schools hosting training other days of the week. Iron sharpens iron, and the best wrestlers in the state participate in these RTC opportunities.
OPEN MAT
Once high school wrestling season is over, we encourage wrestlers who aren't participating in other sports to get as much mat time as possible. These open mat opportunities occur in addition to Mishawaka RTC training for those who are unable to travel to other schools for RTC training additional days of the week.